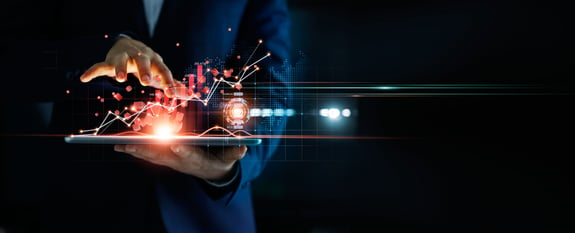 Digital Health Week 2023
Digital Health Week NZ: Where Innovation Meets Collaboration
Digital Health Week NZ is set to bring together a diverse spectrum of experts and professionals within the digital health sector across New Zealand. The event, hosted by the Health Informatics New Zealand (HiNZ), is scheduled to take place from Monday 27 - 30 November 2023 at Claudelands Event Centre in Hamilton. Its focus is fostering connections and knowledge sharing among clinicians, IT professionals, health sector managers, government officials, industry leaders, academics, students, social sector organisations and other NGOs.

Digital Health Week NZ serves as a catalyst for innovation and collaboration, bridging the gap between the many different stakeholders across the healthcare ecosystem. It encourages the sharing of ideas, best practices, and emerging technologies, ultimately paving the way for transformative change in the industry.

One of the highlights of the event will be the participation of Wild Bamboo's innovative data analysis and insights team, Tūtohi, who will be showcasing their groundbreaking work with social sector organisations working to make positive change. Two members of the Tūtohi team will also be presenting at the conference, shedding light on how crucial good data can be in highighting impact and creating change.

Presentation 1: Data for the People, by the People - The Mental Health and Addiction KPI Benchmarking Programme

This presentation, led by Jillian Pennington of Tūtohi, Sima Clarke of the Mental Health and Addiction KPI Programme, and Rana Aston of Balance Aotearoa, will delve into the mission of the Key Performance Indicator (KPI) Programme for the mental health and addiction sector. Their goal is to leverage benchmarking to drive continuous improvement and equitable health outcomes for tāngata whai ora, whānau, and communities.

The KPI Programme has successfully redeveloped a suite of national benchmarking dashboards, relying on the PRIMHD national data collection. Crucially, this presentation will emphasize the power of effective collaboration among various stakeholders, from developers to end-users, in improving healthcare outcomes. Using an acute inpatient indicator as an illustrative example, the speakers will showcase how diverse perspectives can lead to collective progress.

Presentation 2: Unmasking the Unseen: Women's Refuge Risk Assessment Data Unveils the Health Implications of Family Violence

Juliet Shaw of Tūtohi will lead a thought-provoking discussion that sheds light on the health implications of family violence, a hidden societal challenge that often remains unreported. Traditional datasets often fall short in portraying the full scope of this issue, making it imperative to explore alternative sources of data.

Juliet will demonstrate how risk assessment data from Women's Refuge can capture the nuanced experiences of family violence survivors, unveiling crucial health-related patterns. This presentation serves as a stark reminder of the need for diverse data sources and the pivotal role of collaborative organisations in accurately depicting the realities faced by survivors.

Digital Health Week NZ promises to be a week of insightful discussions, networking opportunities, and groundbreaking presentations. It is a must-attend event for anyone invested in the future of healthcare in New Zealand.

For more information about Digital Health Week NZ and to register for the event click here to visit the website. https://www.hinz.org.nz/page/homeDHWNZ23
About Digital Health Week
Digital Health Week NZ is an annual event hosted by Health Informatics New Zealand (HiNZ) that brings together key players in the digital health sector, including clinicians, IT professionals, health sector managers, government officials, industry leaders, academics, students, and NGOs.
The event serves as a platform for knowledge sharing, collaboration, and innovation in the healthcare industry, with a focus on leveraging digital technologies to improve patient outcomes and the overall healthcare system in New Zealand.
About Tūtohi
Tūtohi is a pioneering data analysis and insights team at the forefront of innovation in impact reporting. Committed to driving transformative change, Tūtohi showcases groundbreaking work at events like Digital Health Week NZ. Their presentations, such as "Data for the People, by the People" and "Unmasking the Unseen," are examples of their dedication to leveraging data for better health outcomes and societal understanding.

Tūtohi's collaborative approach and diverse expertise make them a vital force in reshaping the healthcare and social care landscape in New Zealand and beyond.